You are currently browsing the category archive for the 'Uncategorized' category.
HUGE and HEARTFELT THANK YOU to all!!!
Over the last few days, the comments, emails, texts and warmth have meant more to my family and I than you could ever know!!!!!
No real update on my Dad, things are all "a day at a time".  This is all very surreal.
I am back in Vancouver for a few days, and will head back again on the weekend (or before if I'm needed of course).  I would love to share photos of my days, but truth be told, there are none.  I haven't picked up my camera since Thursday.  I don't want to over analyze that, taking photos and finding beauty every day will soon become priority again I'm sure.  However, I do wonder if, even subconsiously, I don't want to document this time in my life.  Dunno…
I will provide more updates and check in soon.  Again, I can't thank you all enough for all the love, wishes, prayers and vibes that have been coming our way!  I am truly blessed!
xoxo
Hi blog friends!
I wanted to let you all know, as many of you have asked, that regular photo filled posts will be a minimum for a few weeks.
I'm devastated to share that my Dad isn't well…
I will keep you updated as I can, as I know many of you "know" him through my posts and his wonderful comments on this site.
Please send prayers, good wishes and love our way.
Rational me knows this is part of the natural progression in life, the daughter in me is shaken and devastated.  I DO feel all the energy and electronic hugs you have all sent to date, and will continue to welcome them, and feel the warmth of our electronic friendships.
Love to you all!
Roz and family
Hi all!
I am unexpectedly over at my parent's place for a couple of days.  And guess what I did???  I forgot my camera connector, so no pics for a couple of days.
Damn…you'll have to wait a couple of days 'till you see my new snail friends!  HA!  And the "just hatched" seagull babies. Which are quite mangy, but cute.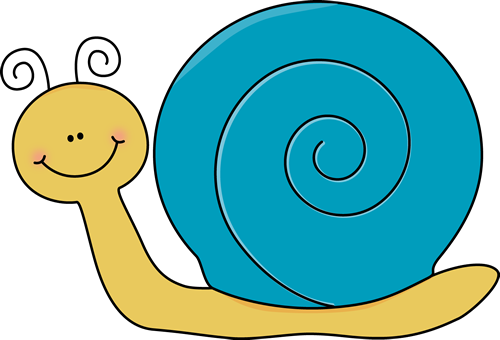 I should be back on line very soon, hopefully by the weekend.  Have a wonderful day everybody!!
…are being experienced!  Will post when I can tomorrow.
Happy Thursday everyone!!!!
I can't say I'm particularly proud of my Photo A Day Challenge pic from today.  The prompt was "I wore this..".  My outfit today was boring, I had one of those mornings where I thought my entire wardrobe is boring (note to self….go shopping), and any photo of me in a costume just made me look like a knob.  HA!  So I went with a boring picture of the bandage on my foot when I had surgery.  I did wear this bandage…and glad I did because my feet feel fine now, and I can go for lots of long walks again.
Tomorrow's prompt will be better!  I promise!!
My menu today was yogurt and a blueberry muffin for breakfast, sushi with my friend Sharon at lunchtime….
…and dinner was chicken on rice with salad.  Extras were: almond milk latte, blueberries, hummus and 1/2 pita.
I walked to work, didn't walk at lunchtime, but came home the LOOOONG way so I got a bit of exercise.
While I walked, I "snapped" and will share….
I'm not sure if this is a mother crow and child, or if they are making little crows, but there was quite the noisy "dance" going on above me….
Birds weren't the only things flying around today….
I saw this bird in a optician's window….
…and this panda horn on a bike.  Cute! (honk!)
This pretty lantern was hanging on an awning….I like the colour….and wasn't the "Green Lantern" a movie???
Let's address the elephant in the room. (HA)  This concrete elephant is a new addition to our neighborhood….hmmm…..ok.
There was a 6-legged spider on his tusk….poor thing!
Eight legs on this one….
These words were written on a bus shelter….
Echinacea..
Two car stickers….I think this one means "Neva on Board"  :)
…or maybe this guy rides in the car.  (Isn't he a beauty??)
…and a hanging 10 Baby on Board.  (I've never seen this baby on board sticker before)
My official "artsiest of all fartsiest" picture in a while.  I held a dandelion up to the sun….this is how the photo turned out, I didn't turn it to black and white manually.
And the random daily hearts…saw these in store/cafe windows….
…the last one is self explanatory…
It is SO late, so I'm going to hit publish and get to bed. (I was late getting home from work, then had dinner, then made a batch of strawberry jam and two batches of green juice)  Gotta love discounted seasonal produce to make this creations very affordable!  :)
Have a wonderful Wednesday!!
Today's Photo A Day Challenge prompt is "basic".  I posted this picture of a drinking fountain that I took in Victoria yesterday.  I think we often take the availability of basic, drinkable water for granted.
I was back on the healthy train today.  :)  Breakfast was toasted Little Big Bread with mashed avocado, lunch was a kale salad with nutritional yeast, grapes, mango and light feta, and we had breakfast for dinner tonight (turkey sausage, scrambled eggs and toast).  Extras during the day were blueberries, greek yogurt before yoga, and an iced latte with almond milk.
I walked to work, walked to our community garden at lunchtime, walked to yoga after work, and did a relatively easy hatha yoga class tonight.  (glad it was a stretchy vs. a sweaty practice, because I've felt a bit wiped out all day…the stretch was perfect for today)
Here are some pictures from my outings….
Flowers with insects…
This one's name is "Eileen".  (I lean…HA!  groan…)
Two insects doing head stands on the flowers….
Takeoff!!!!  Fasten your seatbelts!  :)
Insects on leaves not blooms….
I have NO idea what this little bug is, but he is gorgeous, and I'll be looking him up…
This moth was gorgeous too….
He flew off the leaf and landed on my boob while I was harvesting some lettuce.  I had a brooch!  :)  Maybe he was landing on my heart….and on the end of his wings, he has some random hearts of the day.
As the title says, I practiced snail whispering again today.  HA!  This poor little fella had quite the "ding" in his shell.  Guess he's fallen off a leaf or two in his time.  (and he also pooped on my hand.  That was a first….and thank goodness I have access to a hose at our garden.  Guess that is a hazard of snail whispering.  LOL)
Speaking of the community garden, our beans are growing like CRAZY!!
This is "Maxi".  Her owner stopped by to chat, and mentioned that one of Maxi's favorite things is lettuce.  I asked if she'd like to give him a bit of mine, and she said (I kid you not) "not sure if he'll like leaf lettuce, his favorites are iceberg and romaine". (um..ok)  However, she gave it a go, and Maxi LOVED the lettuce.  He's so cute…
This is a funky little shoot on one of our patty pan squash plants…
Yoda, the pug dressed as the Red Baron and his owner biked along the seawall….
And this fellow has a unique way of sitting on a park bench….he was reading.  Actually looks quite comfy!
I remember walking by this same woman doing yoga in the same spot last summer.  Nice place to practice yoga, but not sure I'd want to be a pretzel in public.  However, to each their own!
Three people, three trees….
A beautiful hydrangea, with no visible insects.  :)
Some birds that I passed by….
And finally, the day's random hearts….
On the moth's wings…
…I THINK this may be heart shaped bird poop (this is a first for me!)
And finally, beans in our garden being grown with love!
Have a WONDERFUL Tuesday everyone!!!!
Catching up on the Photo A Day Challenge....
Yesterday's prompt was "curly", I took this picture of curly shoots on a plant on Friday and posted it before we went to Victoria.
Today's prompt is "Moment".  I used this picture of the moment the match met the wick of the candle on my Dad's birthday cake this afternoon.
I have NOT had a point friendly menu today, lets just say bbq pork buns, birthday cake, flax rolls, panini and popcorn all may have been involved.  And that's fine!  It's a day, we move on.
I was out and about this morning, and one of the stops I made was to my very favorite produce store EVER, the Root Cellar.  I was amazed that the way some of the plants are misted are by a roving employee.  (I've seen these back packs at the beach, the city hire people to walk around with sunscreen in the pack, but had never seen the water mister before).
I also stopped at a roadside honor box and bought a freakishly large zucchini, some cherry tomatoes and co-joined yellow zucchini.  I love private honor box stands!
Dennis mowed my parent's lawn.  All hail King Mower!!!  :)
This white flower is very badly placed in the shot.  HA!   We move on….
Speaking of my parent's yard, I KNOW the deer that roam decimate people's lawns and plants, but they are SOOOO cute!!!
I think we should name this one "tripod".
I found a new to me park to take a few photos….
My artsy fartsy attempts at "through the tree" shots….hmm….these need a little work, but I'll keep trying
…and artsy fartsy web of some sort (and I don't think it is a spider web)
…and an artsy fartsy shot of a little fountain that was by an ATM I used.
As I mentioned, we had another little celebration for my Dad's birthday.  He's turning 4!
It was then time to head back to Vancouver.  My Mom is harder to see in the summer when she goes on the deck to wave us off.  :)
There was a little art market at the ferry, here are a couple of shots….
Namaste….
Arrr….these be tempting!  ARR!!  :)
It looks like this bird is reading the sign.
Here are some pictures of the crossing….
BC Ferries employees on the sign.  :)
And a few shots from the drive home.  (we live about 40 minutes drive from the ferry terminal)
Three random hearts to close out the day….
Have a wonderful week everyone!!!!  What did YOU get up to this weekend?
Hi from my parent's place over in Victoria!  We're over here celebrating my Dad's upcoming birthday.  It's not until Thursday, so he has almost a full week of celebrations!  Yay for my Dad!
Before we left, Neva (aka: featherface) wanted to play while we were getting ready to leave.  AWWW!!!
The ride over on the ferry this morning was SOOOO windy.  The boat was tossed around quite a bit….  Here are pictures of the ferry area and the crossing.
My Dad and I were out running a couple of errands this afternoon.  I saw this on a wall…and I liked it.
…and I saw the chance for some interesting lighting when the sun came out….looks like a rocket is leaving the sun.
Speaking of things that fly (nice segway there!), isn't this guy GORGEOUS???  Flew right in front of me, "posed", then flew off.  I'll be looking up to see what type of butterfly he is.
One of my parent's neighbors are growing grapes.
A old, old tree growing around an old stone fence.
The tree has a fairly impressive b0ssom.  HA!
I'm a sap…..
Dennis made a stripey, furry friend.
Dennis and I took a shadow shot…
Three frogs in my Dad's garden….
We sent out for Chinese food for dinner….and we all looked a bit "disheveled" so we took hand shots for proof of the dinner.  HA!!!
Just one random heart from my Dad's back yard, and I'm calling it a night.  Hope everyone's weekend is going well!!!
Today's Photo A Day Challenge prompt is "Admire".  I used this picture that I took when we went to the symphony a couple of months ago.  I admire the beauty of the instruments and the talent of the musicians.  (I also admire the building they play in)
I did a TON of walking today.  Early today, I walked to work, then, I had this afternoon off work, and walked about 30 minutes to meet my friends Matthew and Shameer for lunch.  (pictures exist, but they didn't want them on the blog).  After lunch, I walked about the same time back home.  Then, I walked for about 75 minutes to my hairdresser, and afterward, the same time back.  Good thing my shoes were comfortable!  :)  And I'm also "sassified"!
The day's menu was toast with black currant jam for breakfast and an iced almond milk latte, yogurt and blueberries during the morning, I had a turkey sandwich and salad with the guys, I picked up iced chai tea for my hairdresser and I, then had a veggie burger and some vanilla ice cream for dinner.
With all that walking, as you can image, I took a lot of pictures.  I'll start off with the regular blooms and bugs on blooms.  So much colour!
I saw some interesting signs on my travels.  "Hair, Everything must go!".  All hair!  HA!  (and it is a beauty supply store)
Here, you can get free dog treats, whether you have a dog or not.  :)
This store sells nothing but bee based products.  Love the "sign" out front.
Two "window dwellers" with odd, misshapen hands.  But both caught my eye despite that.
This bike bell probably has a very peaceful "ding".
Several homes I walked by are part of the urban garden project, and grow vegetables for charity instead of having a lawn.
Um…ok…..
Speaking of bras (were we??), I'm not sure I'd hang all my undies on the street to dry.  And just an observation….this is A LOT of undies!  Must be a big family!
There was a rack of gorgeous kimonos for sale….
Cat scooter….
…real cats….
…not a real alligator.  (or it was real, very small and VERY still. :) )
This dragonfly was pretty still too.
"Guardian" of a vegetable box….
…and a little gnome guardian.  (the rock that says "Please turn me over".  I did…the other side says "thank you!"  Cute)
I found a tree with bad eyesight.
I took these photos at the Indian tea house….
I found a TON of random hearts today….some are easy to see, some require a little imagination….
…and my favorite fluke of the day when I passed by an aromatherapy store that put some infusers on the street….this heart also smelled good.  :)
Well, we've finally come to THE END…
Have a great weekend everyone!!!!!