Today was the first Family Day in our province.  Dennis and I both had the day off, and spent lots of "family" time together at home.  The other member of our little family was also present and accounted for.
On the weekend when I was thrift shopping, I grabbed a couple of workout DVD's for $3 each and gave them a go today.  One was a 20 minute yoga workout (I've really been missing my "no longer offered at the gym" early morning yoga practices), the other was a "Burlesque workout".  That one was only 30 minutes, so I did both.   It felt good to break a big sweat, and who knows, maybe before we all know, I'll be auditioning for the Pussycat Dolls.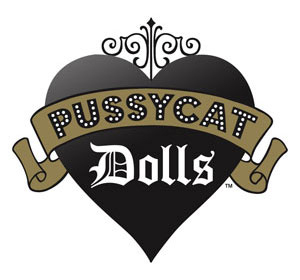 NOT….  But I did follow the instructions "smack your bottom and have fun".   Woo Hoo!  (today I wore my sweats, next time, I'll wear the outfit below – NOT to that too)
I made a breakfast parfait this morning with greek yogurt, pomegranate, a couple of tbsp gingerbread granola and the last of the blueberry sauce I made last week.  I also had an almond milk latte.
Lunch was a breakfast thin with light cream cheese and avocado.
Later in the afternoon, Dennis and I split some light cheese, a bit of meat and some crunchmaster crackers.  We also had a glass of white wine.  (and not my "mini glass", tonight, I had a full sized glass)
Dinner was whole wheat spinach/sun dried tomato ravioli (that I picked up at my favorite Mediterranean store on Friday) topped with Marinara sauce, 1 tbsp Parmesan and a whole wheat bun with light butter and Italian seasoning.
Now, must publish and get on with prep for the week.  (And I MAY also have a chocolate chip cookie later.  May?  I'm going to have one) Have any of you tried a Burlesque workout?  If so, what did you think?